Complete Web Services - Website Design Services, Our name says it all !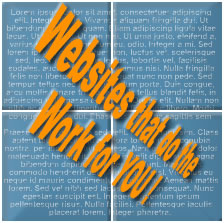 At complete web services we provide a range of website design services that make your website work for your business:
Process automation
Open Source Support
Practical and Effective Websites
Creative Technical Solutions
Reliable Hosting
Websites designed so you can edit them yourself
We specialise in website designs that help your business by automating your business processes so your website can do the work for you.
Please give us a call (02 9868 2595) so we can talk about your needs.  You will find that we go out of our way to help you before and after you have paid us.
You'll receive courteous, personalised service.
What our customers say
Luke Bemmann Clean Room Garments
We required a website that allowed our customers the opportunity to purchase a number of our products online. The product that Complete Web Services developed is a very exciting technology that is second to none. We have been extremely happy with every aspect of what has been delivered.
Geoff Keane Global Accounting Services:-
'Paul has turned my ideas and words into a very professional looking website, a website that rivals one prepared by a very large organisation - an opinion shared by others who have looked at my site.
He is multi talented with skills not limited to web site design. Overall Paul has a "can do" approach.
I am very fortunate to have found Paul. He offers positive suggestions for improvements to the extent that he is really my partner doing a variety of things that will help me succeed.'